After rapidly losing three advisers, the ship was eventually steadied largely thanks to those around him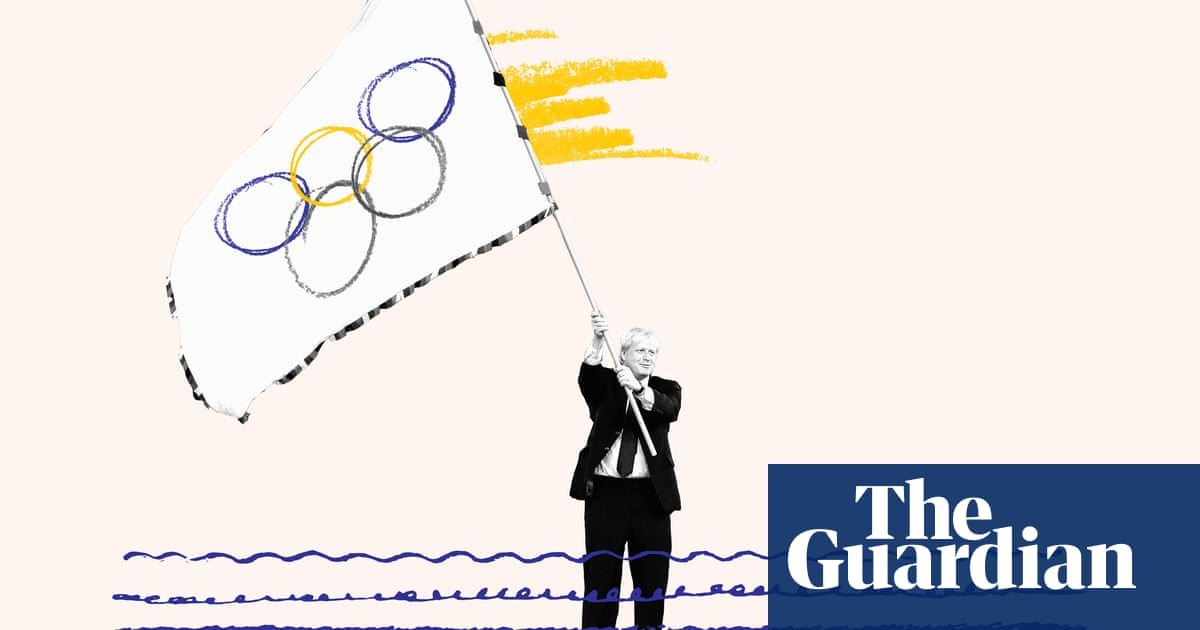 Boris Johnson had been mayor of London for 115 days when the rest of the world got its first glimpse of the idiosyncratic charms that had helped him bag the job. After shambling, his blazer unbuttoned, into the Birds Nest stadium in Beijing for the handover ceremony of the 2008 Olympics, he inexpertly flapped the official flag of the Games for a few seconds, half-heartedly punched the air and then put his hands in his pockets.
Later that evening, Londons new and unusual mayor (New York Times) would declare to a gathering of tipsy Britons and utterly baffled Chinese that wiff-waff [was] coming home, concluding a display that led the paper, in a roundup of unofficial medallists, to award him least reassuring performance in a transitional role. The subtext of this and much of the other international coverage was clear: this was the man Londoners had chosen to run their city?
Back home, plenty were asking the same question. Within weeks of taking up his new role, the mayor had been forced to fire his director of strategy over an offensive remark, and then one of his deputy mayors, Ray Lewis, over alleged financial improprieties (which he denied) and an embellished CV.
*****************************************************
*****************************************************
Days before Johnson left for Beijing, Tim Parker, a businessman who had been appointed as first deputy mayor to oversee the running of Transport for London, the Metropolitan police and more, had also departed.
Despite an election campaign that, under the direction of Lynton Crosby, had been efficient and focused, many of Johnsons backers and perhaps even he had never fully expected to win. His fledgling administration, made up of hurried appointments and a back-of-the-envelope management structure, had to scramble to get up to speed.
Andrew Boff, a Conservative London assembly member, said: The first year was dreadful. We had some terrible problems. A third deputy mayor, Ian Clement, resigned the following year and was later convicted over expenses irregularities. A former Tory insider said: It was total, total chaos he upset everyone.
But under the quietly efficient stewardship of the former Conservative council leaders Sir Simon Milton and later Sir Edward Lister as chiefs of staff, the ship was gradually steadied. The mayor could get on with the job of deciding what he wanted his mayoralty to achieve.
*****************************************************
*****************************************************
City Hall is not Downing Street, and the challenge confronting the next prime minister dwarfs anything faced by other recent holders of the post, let alone a London mayor. But there are surely lessons from the eight years Johnson spent in City Hall that could hint at his working style as prime minister the first being that, having appointed Lister to lead his transition to government, it is clear he wants to avoid repeating the early dysfunction of 2008.
Some Johnson supporters would like him to replicate his mayoralty as prime minister. Kulveer Ranger, who was his transport policy director, said: Boris has said himself he wants to govern the country as he governed London.
His style, Ranger said, is to build up a very strong team around him. He doesnt like confrontations. He likes to have consensus [but if there isnt one] he takes a decision. The Boris bubble, he added, is a fantastic place to be its hugely exciting.
Guto Harri, recruited spontaneously by Johnson as his communications director after the former BBC journalist called his old Oxford University friend about something else two days before the May 2008 election, acknowledged the early months looked chaotic, but said Johnson took greater control with every departure, and the more he took charge, the more focused and determined we became, and the more we got done.
Among other priorities, Harri said, Johnson focused on cutting what he saw as the wasteful spending of his predecessor, Ken Livingstone, including slashing the size of the party that had originally been due to fly to Beijing, and opting for economy class flights.
But others who worked for, alongside or actively against him as mayor are less beguiled by the prospect of Johnson as prime minister. Jenny Jones, a deputy mayor under Livingstone who was a London assembly member during Johnsons tenure, said: A lot of us like him because he is charming and funny, and good to have a cup of coffee with, but none of us trust him.
And even people who work for him get very edgy when you say things like that because they mostly agree. He is a charming companion, but you couldnt trust him to feed your cat if you were away one evening.
At mayors question time, Lady Jones said, Johnson would come in straight off his bicycle, drop his helmet, then his bag, and somebody would bring him a cup of coffee. And you always got the feeling he hadnt read his papers.
Not reading his briefs is a repeated criticism by opponents, political allies and even members of Johnsons mayoral campaign teams, but one former senior colleague insisted he was incredibly hardworking and diligent but it seems sometimes that he doesnt want people to know he is that person.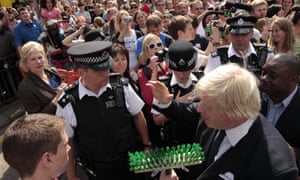 Original Article : HERE ;
This post was curated & Posted using : RealSpecific
Thank you for taking the time to read our article.

If you enjoyed our content, we'd really appreciate some "love" with a share or two.

And ... Don't forget to have fun!